Barcelona celebrates very often. Each district has its own festival at different times of the year (being Graçia and Sants the main ones in Summer), while the city's patroness "La Mercè" means a deserved bank holiday on September 24th. What many do not know is the "co-patroness" of the city, Santa Eulalia, which fills the streets of the historical center with cultural and festive activities in February.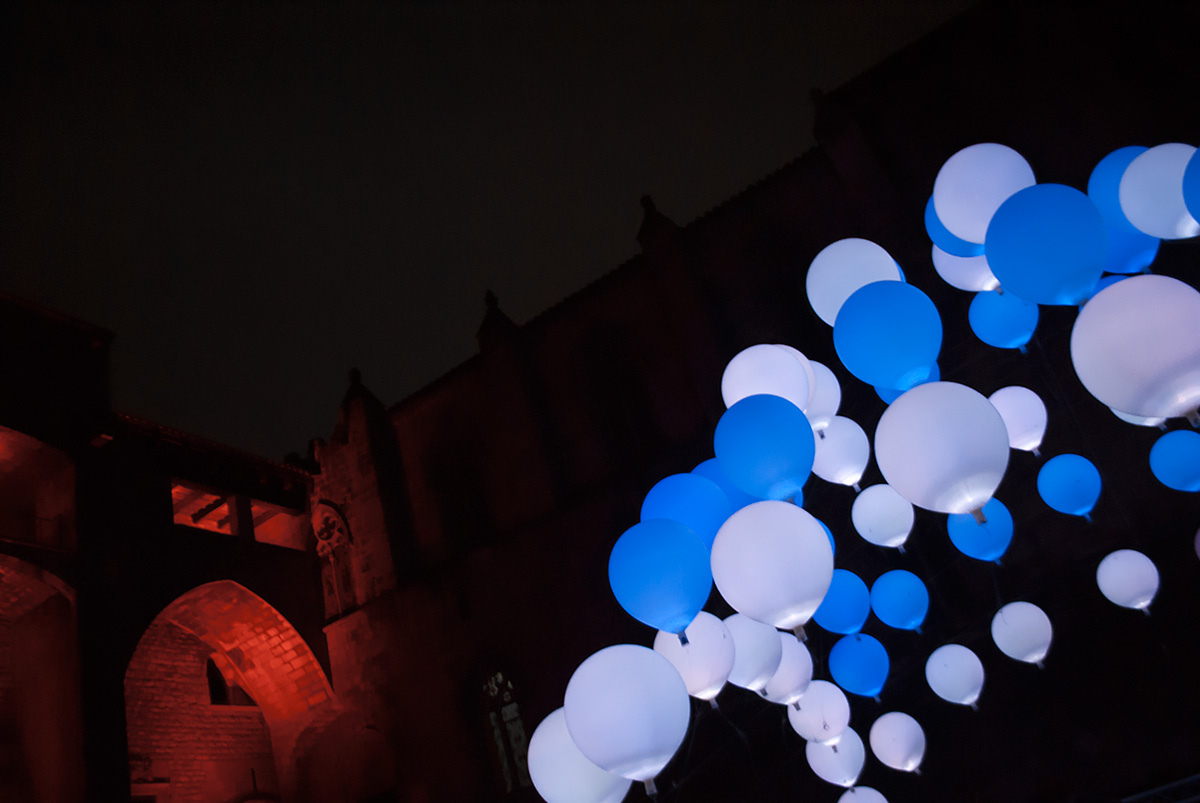 For a few years, an original proposal called "LLUM" has joined the celebration: a festival of lighting interventions in the courtyards of the old town. To fill these courts, different local schools of lighting, design, art and architecture are called. An explosion of young talent that fills the streets of the city with onlookers and fans. Apart from that, the event is this year included in the "International Year of Light", among many other international light events. Another of the highlights of this festival is its date, February, one of the weakest months in Europe for the tourism industry. This fact allows many locals to enjoy their city without the typical mass of summer that make many citizens avoid the center. But don't get me wrong, as the streets get crowded and some of the events in yards or smaller cloisters force to do some cueing (but not longer than 5-10 minutes).
In addition to the particularity of enjoying these facilities, it should be noted that many of the locations are open to the public exceptionally thanks to this event. This makes it a unique opportunity, along with other events such as the 48h Open House, to visit unfamiliar places even for the locals.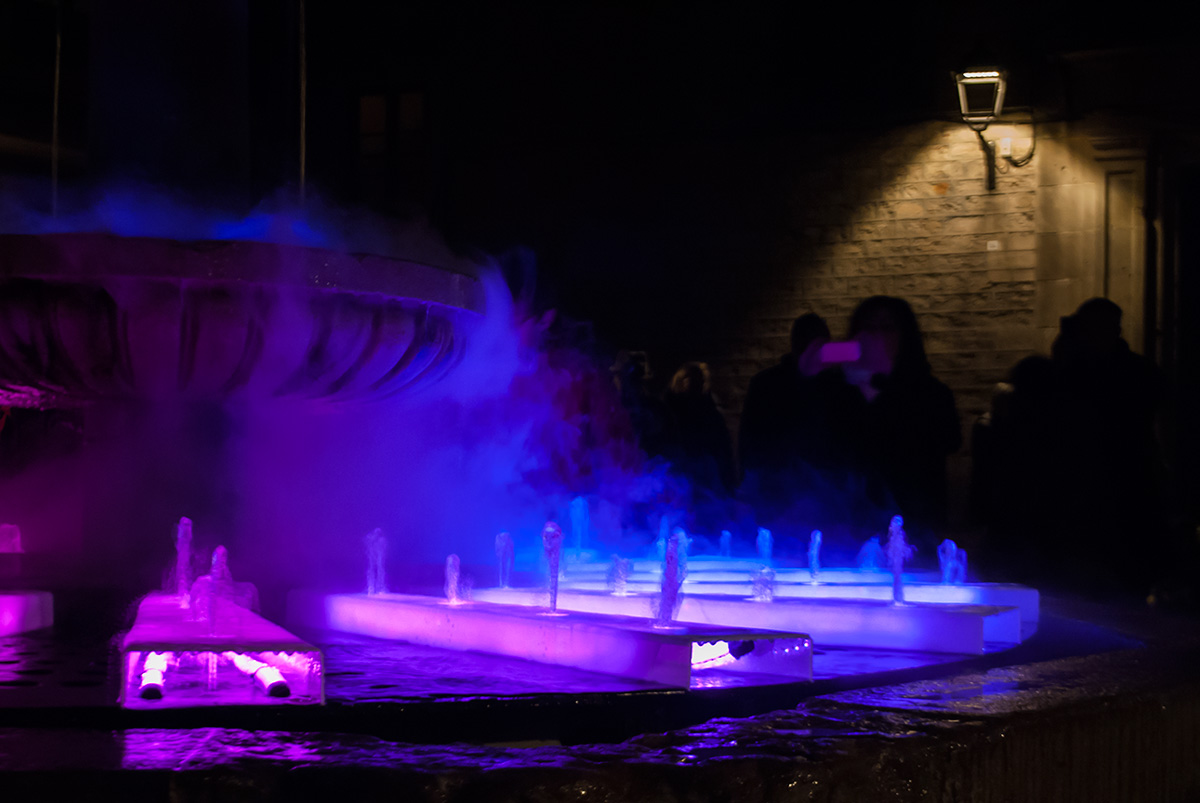 In this fourth edition 3 itineraries have been presented through the Gothic Quarter of Barcelona: Mar, Cathedral and Ramblas. The highlight is undoubtedly placed at the Plaça del Rei, an intervention of color changing lighting balloons according to a music and laser show, always integrating its enveloping architecture. You can see it in the first photo in this article, or in some more on our Instagram, where I have been doing a small bombardment of what the festival has given. We only need now to wait for 2016's.