[ Artículo disponible en español
 ]
My friends always have a question for me "where are you now?". And I always have a positive answer to any invitation. It is partly why I do not stop traveling. Many have already asked me if I plan travelling according to my life or my life according to travelling. Well, it does go along, doesn't it? There's always a reason.
We are in early February, and most of travel bloggers have already made a review of the 2014, but we've just got started and you still don't know how serious we take planning a year of travel … that's why I need to write my review of 2014's travelling and I only hope you get curious and stay along.
It's January 2014 and I am still living in Berlin, begging for some sun after Christmas in Galicia and Madrid. It was those Christmas in which the term "explosive cyclogenesis" became trending topic. And this bad weather arrived to Berlin in the form of snow, but it also arrived the desperation of a tour operator to sell the rest of their seats to the Canary Islands. It was our desire to see the sun, after so many gray days, so we did not hesitate: we booked the last minute offer and in less than five days we were taking off at -11 degrees in Germany and landing at 22 degrees in Gran Canaria. An island that not only made us fell in love with it, but it also gave a boost to my personal account on Instagram with pics of Tejada, from where you can see the neighboring island of Tenerife!
Back in Berlin, and yet not knowing that I was enjoying my last few weeks in the German capital, I tried to organize my much needed social life in the gray days of winter. The launch of new PolskiBus' routes from Berlin made my group of 11 friends and me travelling for just 16 € each (return ticket and accommodation!). The destination was Wroclaw, a medium city within three hours from Berlin, full of hidden dwarfs along their lively streets, which are very pleasant even in winter (and it is then when one learns that Northern Europe doesn't stop in winter). And of course, do not forget Wroclaw's great Raclawice.
February, a month in which I saw myself twice in Barcelona in just a fortnight, not knowing that those trips would change my life. The opportunity of a great job in Barcelona made me take a decision: go back to Barcelona after 4 years living in German-speaking-countries. Sad to leave Berlin, but excited about new opportunities and taking advantage of my new (old) base. And anyway, I already knew I had to come back to Berlin along with already programmed visitors.
And… yes!, living in Barcelona again meant having Madrid and my traveling companion on this blog, Juana, much closer (she and many more!). My first trip from Barcelona in March is Spain's capital, a city that never sleeps and a must because of its dynamic and ever changing neighborhoods. And it is precisely Juana who I travel a few days later to Berlin, including a trip to Dessau and its Bauhaus Foundation headquarters.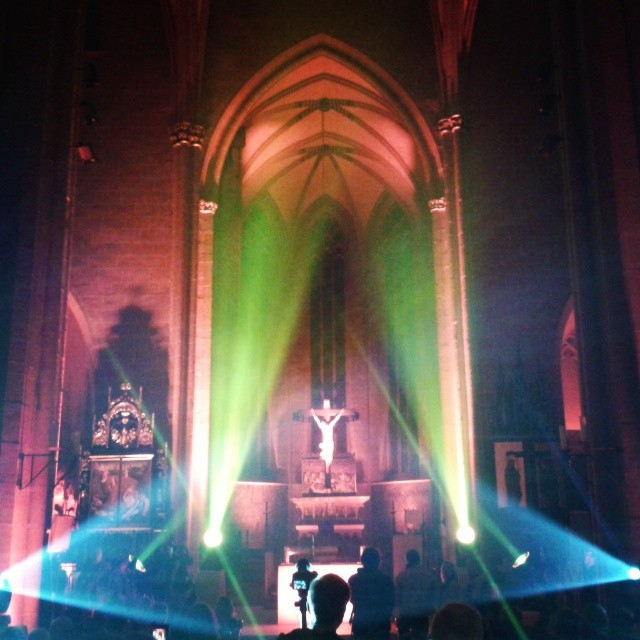 And if the commuting between Germany and Spain was not enough, April helped with two visits to Germany again. The first visit was to Frankfurt, coinciding with the Biennale of Light (I'm getting addicted to these events, as you could read about LLUM festival). The city was full of light interventions that transform the European economic capital in something fun and very enjoyable at least for a few days. And again I was back to Berlin later this month, this time with my mother, who revisits, 38 years later, a city that she remembered divided by a wall of shame. A wall she had gone through and that it is now a symbol of harmony, for 25 years already, of two opposed worlds.
But if two trips in April would seem too few, there is a third one to Salamanca, with previous stop in Valladolid for practical reasons (flights from Barcelona, basically). This trip is a reunion, 10 years later, of all my most inspiring studies group. 10 graphics designers who wanted to commemorate in Salamanca what entertained them back in 2004. 10 graphic designers that rejuvenate every time they meet, especially if it is in their college town Salamanca.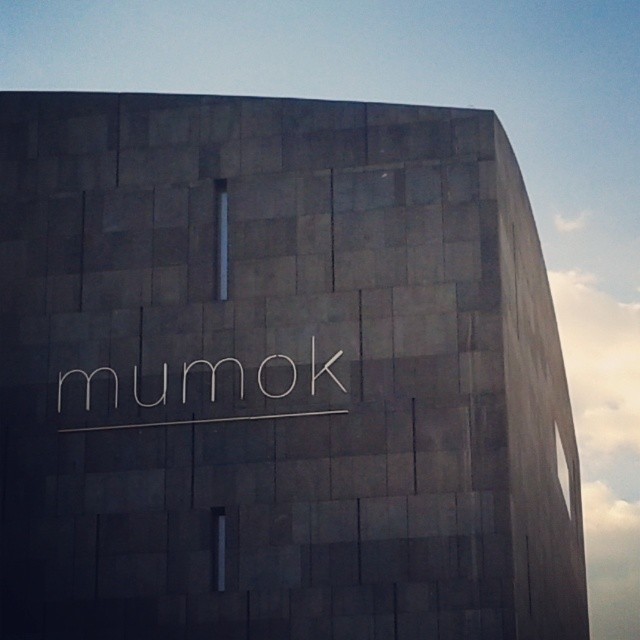 But let's come back to the trip with my mother in April, which continued in May escaping from a Berlin still hungover from the celebrations of May 1st. We continued to Austria. An itinerary which will show her the country that had been on my mother's wish list for more than 40 years. A gift that takes her from the picturesque Salzburg to Sissi's Vienna, but making a short stop in Linz, the city that hosted me during my exchange year and that opened a world of possibilities thanks to its University of Arts and the fantastic people I met inside and outside the classroom.
I will leave it here for now, but I promise the rest of the year very soon! There is still a bit… and the best!
[ Artículo disponible en español
 ]